Boo! Bulletin Board for Halloween! I love Halloween, it's my favorite holiday. I love both of these boards so much, I couldn't choose! The first one is simple, spooky, and cute! Ghosts are editable for kids' names and lettering included cursive and manuscript. Here's a link to both bulletin boards on TpT!
This boo bulletin board delivers on all accounts! Pink, orange, and black with a blush background. QUICK LINK: Find it HERE on TpT!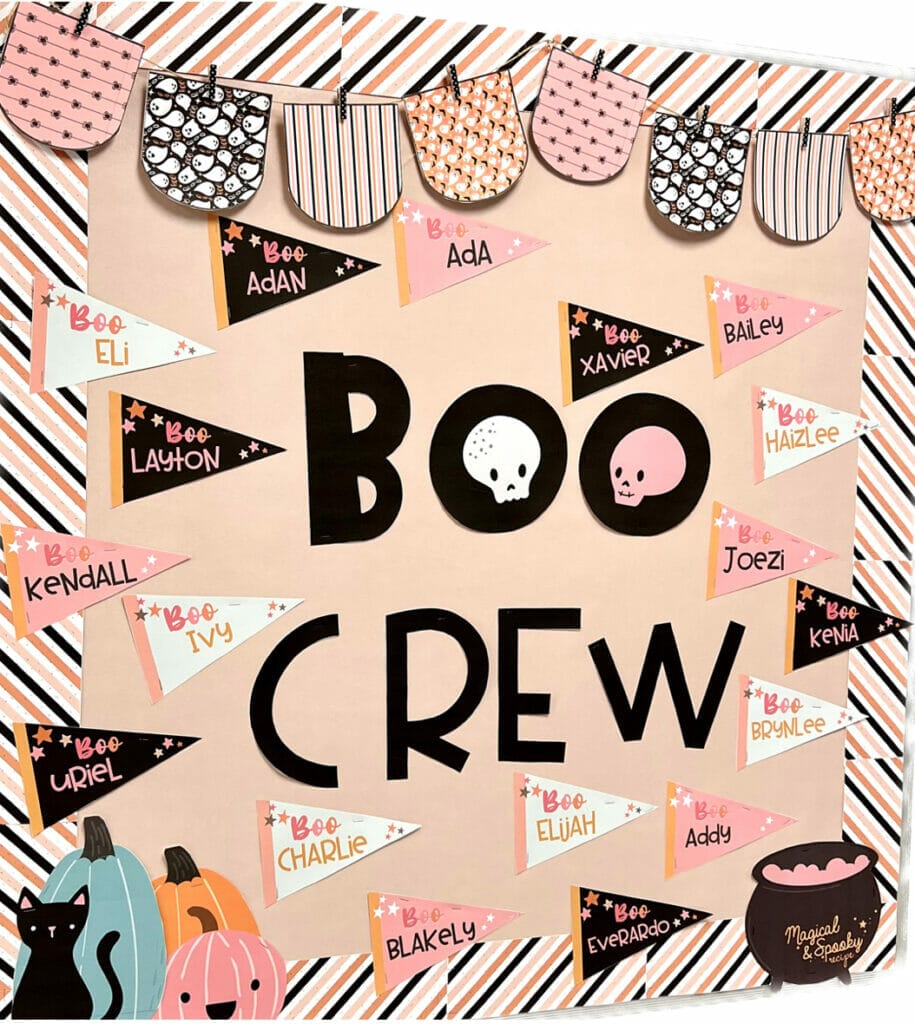 The pennants are editable for names. The powerpoint has each design with a text box that you can choose your font. I include my recommended ones of course. The border and bunting are also included. So are the accessories at the bottom of the board.
Of course, I wouldn't be me without sharing some of my favorite fall crafts! I plan to do Spookley Square Pumpkin next week. After that, bring on the pumpkins! I have some more cute things planned…new ones, too! Here ares some fav posts about what I normally do: PUMPKINS and APPLES!
I am excited to read about pumpkins in second grade and do NEW pumpkin-related activities. I am not 100% sure what they will be, but I am sure it'll be fun! See all my apple and pumpkin activities HERE on TpT!
What about the Creepy series of books? I've got you covered! See more HERE on TpT!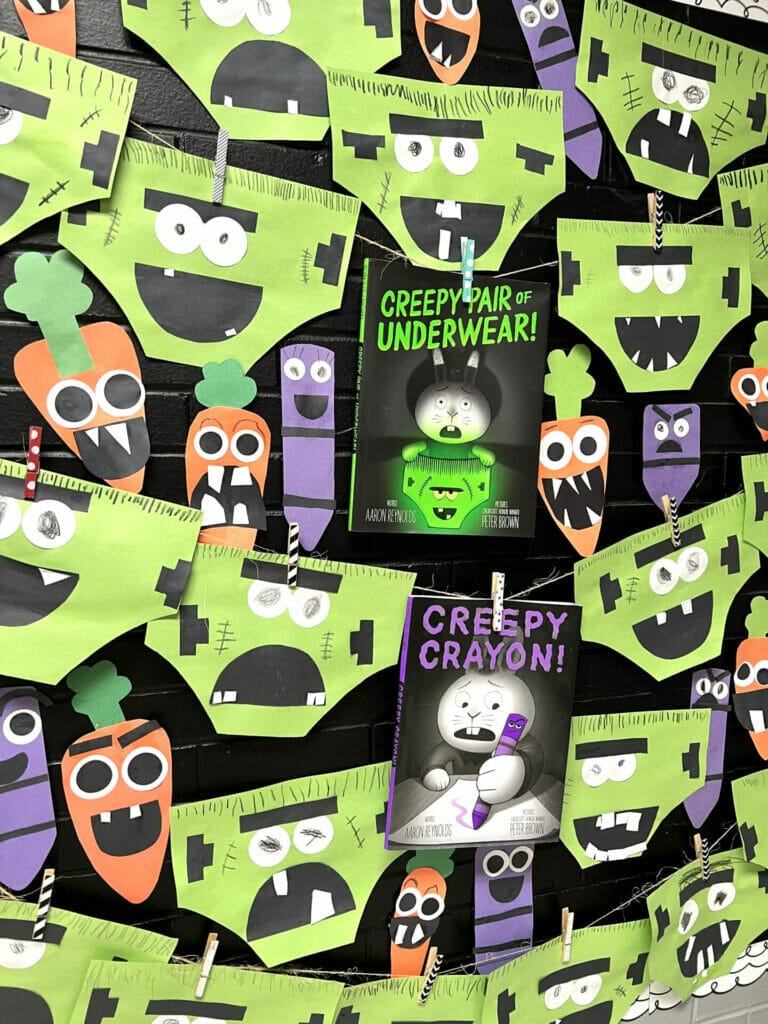 I hope you loved the BOO CREW Bulletin Board and other random things I plan to do!