Creepy Pair of Underwear Craft
Creepy Pair of Underwear by Aaron Reynolds is a book I sort of put off getting for some reason. Maybe it was the underwear? I got it last year strictly because I love Creepy Carrots so much (Carrot pack is found HERE). The craft for both turned out super cute so I had to share! Be sure to scroll all the way down the page for another new craft for Creepy Crayon! These crafts are a mix of teacher and student work (if you choose, it can be 100% kids). I teach kindergarten, so time doesn't really allow for kids cutting all the pieces. Find my latest Creepy Pair of Underwear pack HERE ON TPT!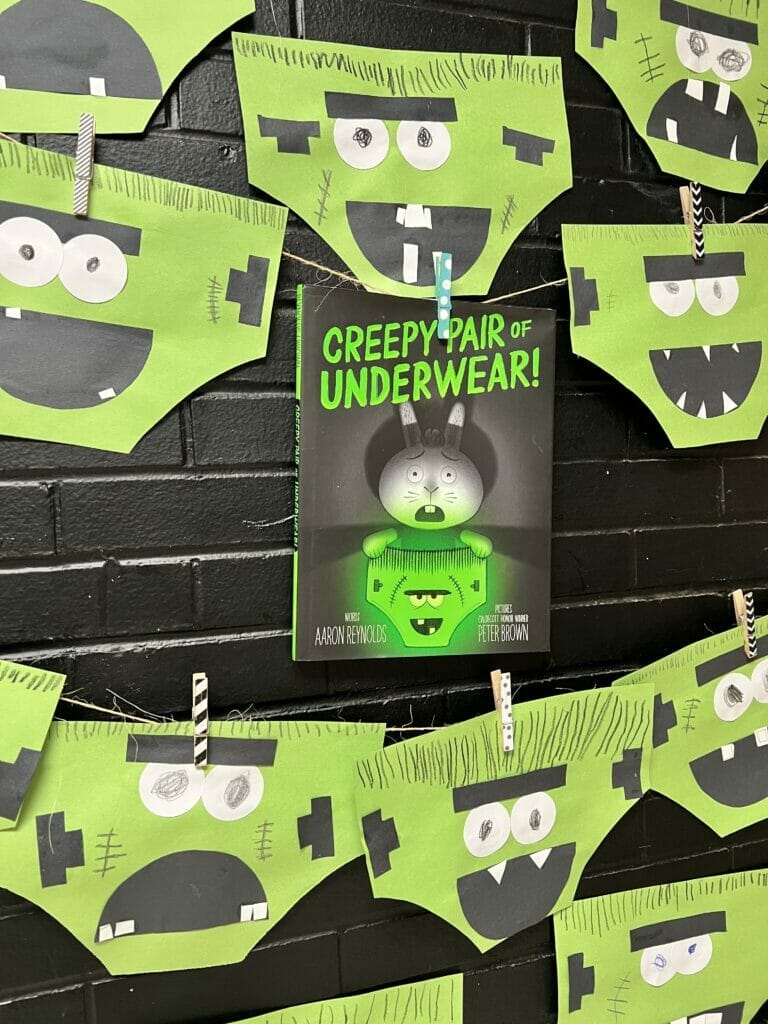 These creepy little underwears make me so happy! The kids thought they were hilarious and everyone that passes by loves them, too! The best part? They were quick and easy, my favorite type of craft. Don't think the pack is just the craft though, it has a ton more included.
Creepy Crayon Craft
I cannot leave out Aaron Reynolds latest book, Creepy Crayon. I plan to post separately later, but here is a brief picture and description. You can find the new book companion pack HERE on TPT!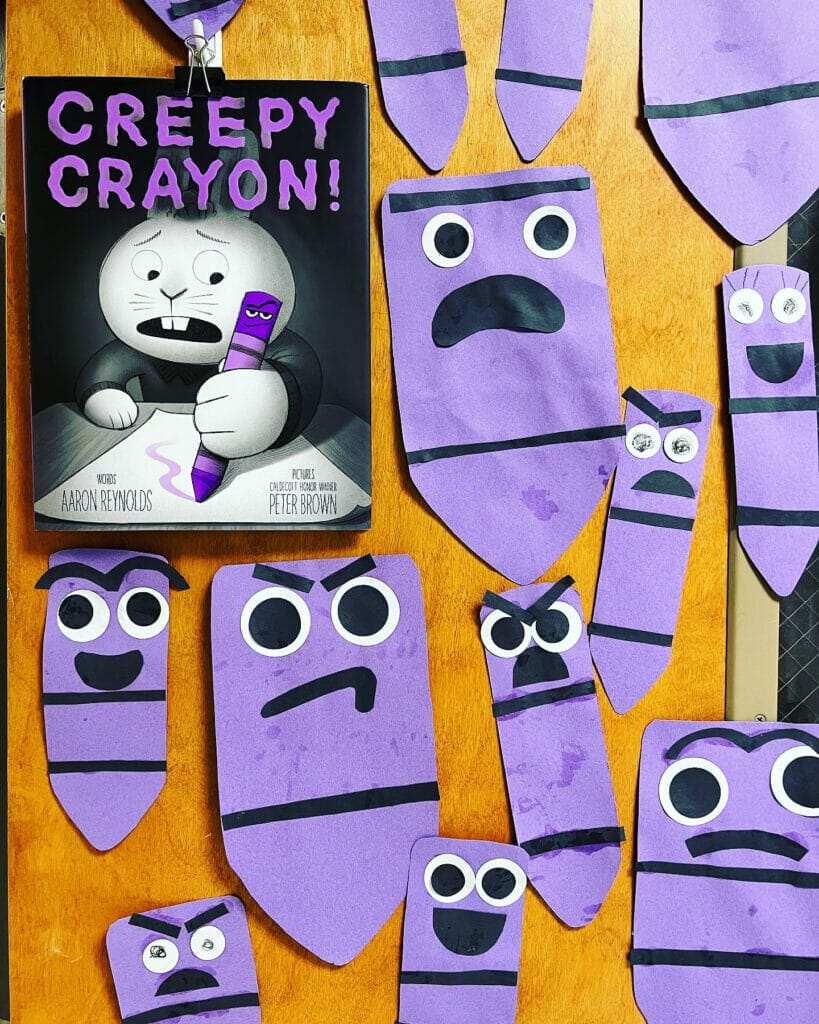 My original book compainion post on my blog can be seen here: First and KInder Blue Skies.
Find all three Creepy Packs on Teachers Pay Teachers HERE!