Balloons Over Broadway book companion includes a ton of writing activities for Thanksgiving. The best one is a take-home or in class project to design a balloon for the parade. If you don't have the books, click HERE. It's great for older kids because you can include additional learning about Goodyear, history of Macy's Thanksgiving Day Parade, and more. You can find my new pack HERE on TpT!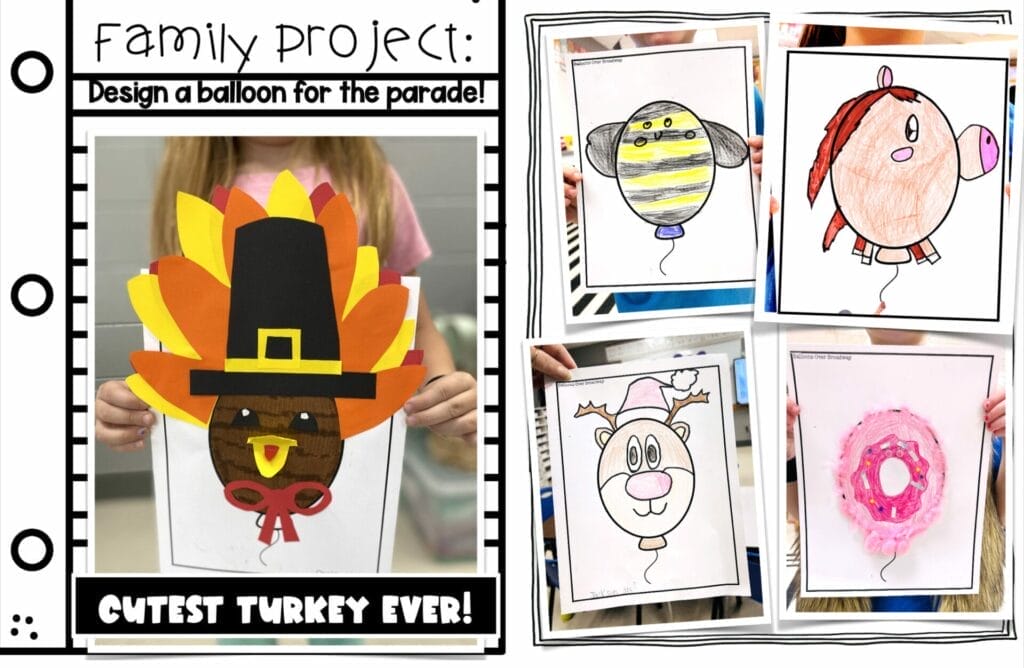 You can see below there are a lot of choices for the writing activities, some simple and some are a little more advanced giving you flexibility as a teacher. Change grades? You can still use this pack K-3 and up! Balloons Over Broadway is just a great little book for building background knowledge of a tradition our country has enjoyed over the last almost 100 years.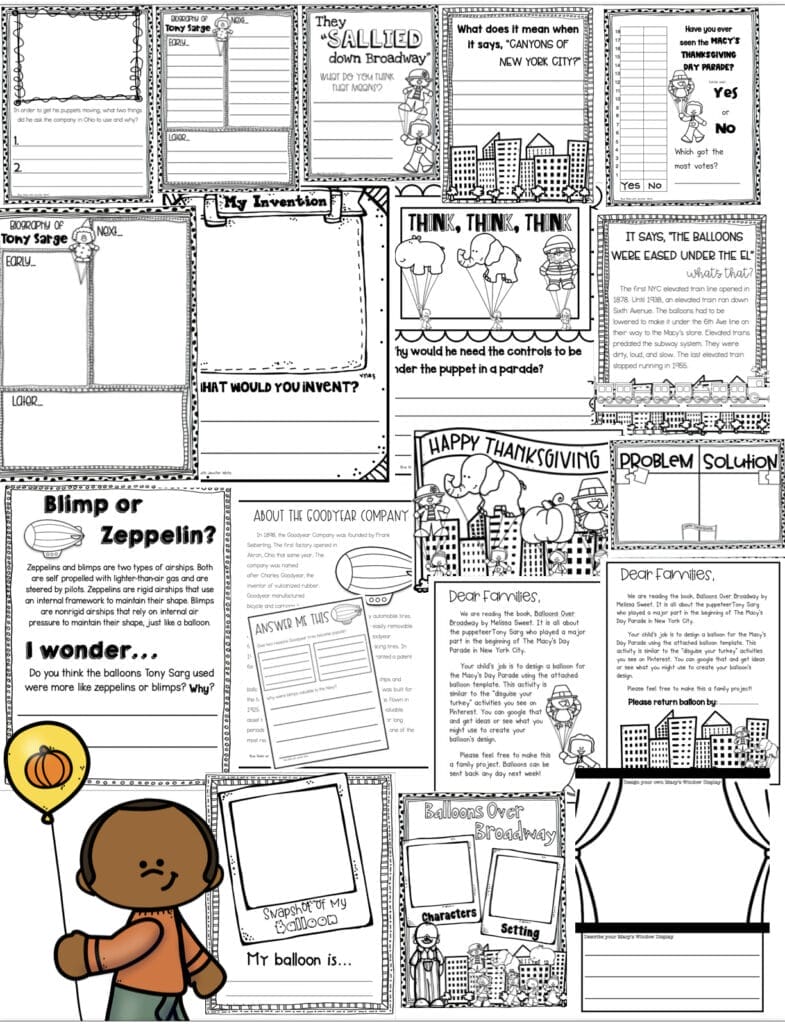 Balloons Over Broadway is a biography of Tony Sarg by Melissa sweet. Sarg was an immigrant who loved puppets and marionettes. He was a bright boy and eventually used his talents for Macy's holiday parade as it evolved over years into what we know today. He was an inventor and able to learn from and change his designs as time went on. An important skill for STEM, right? This book would be great for STEAM classes!
You can find my new pack for the book HERE on TpT! Looking for other great Thanksgiving activities? Click Here for free and more ideas on my blog!