Leila Witch and Vlad Vampire
Leila the Perfect Witch and Vlad the Fabulous Vampire are books by Flavia Z. Drago. They are the second and third installments of the Gustavo the Shy Ghost series. Each of these books teach a lesson. To me, Gustavo is about taking risks and being yourself. Leila the Perfect Witch teaches us that it's ok to lose and that no one can be the best at EVERYTHING. Vlad learns to be himself, even if that's not like everyone else. All of these books are great for social emotional learning. Quickly find all these packs HERE on TpT!
Leila The Perfect Witch is used to winning at everything. But once she tries her hand at baking, it isn't so easy. She learns to never stop having fun and that it's ok to not win. My students could relate to this book the easiest because most of them have lost at games and other things. Haven't we all? I wish I had this book when my daughter was little because she struggled with perfection and always being the best.
The illustrations are my favorite part of these books, although the messages are pretty great, too! Even if I didn't have fabulous crafts and activities to go with them, I would still recommend these books!
Vlad the Fabulous Vampire
Vlad the Fabulous Vampire is hiding a terrible secret. His cheeks are pink in a world where it's only ok to be dark and menacing! He is scared if his friends find out they won't accept him. But it turns out they all have differences and it's ok to be unique and have a "passion for fashion!"
And an oldie but goodie is. the original, Gustavo the Shy Ghost. He is scared to stand out and share his gift of music. Making friends is hard, especially for those of us that are introverts.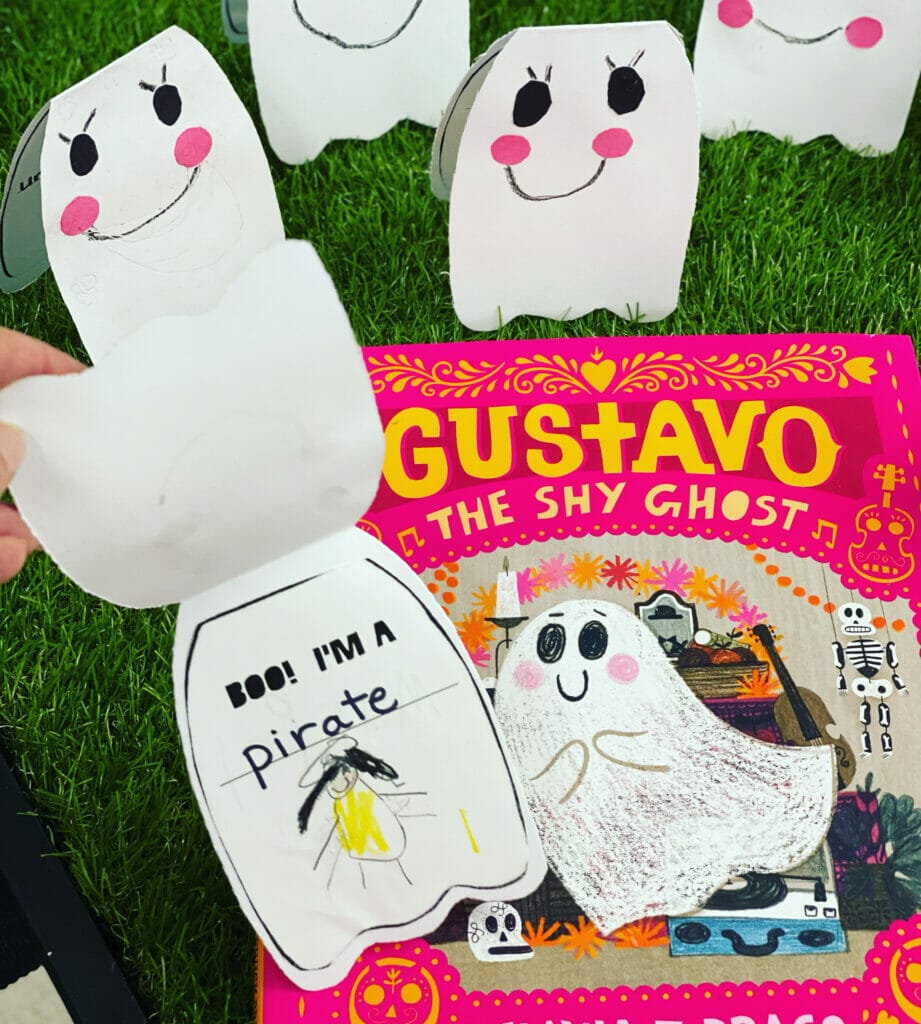 If you just want the link, here it is on TpT! Hope you love these packs as much as I do!