Frankenstein Craft: We have to decorate for our upcoming fall festival. As a result, we created these cute little Frankensteins. This craft is easy and will bring a pop of color to the usual red, brown, and yellow. Girls and boys can add a bow or a bow tie for extra cuteness. The freebie includes a few writing pages for that critical learning component.
It can be difficult to find a good Frankenstein book to go along with the craft. I found a couple on Amazon that I think will pair nicely with it.
If you like poetry, try this book:
I try to do a directed drawing once a week. Find it in my October pack or my Year–Long Bundle HERE. Spookley craft HERE.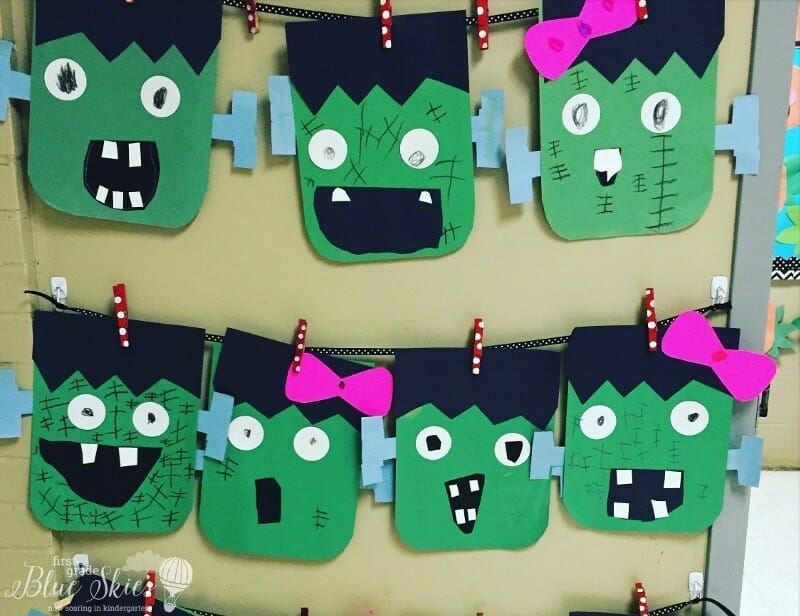 You can find the free FRANKENSTEIN HERE on TpT ! Everyone loves free, right?
We are also making bats and spiders!
I love fall and it has finally cooled down here in Alabama. I was about to give up on it ever cooling off. Right now I am working on report cards which has added to my stress levels. I use ESGI for the individual one on one testing. You can use the code BLUESKIES for a super discount.