Let's Make a Snowman Craft! As I see the leaves changing color and feel the chill in the air, I'm getting in the mood for winter fun.Here in Alabama, that means the kind you make (out of paper) not the ones you make! So…here is a pack that offers two versions of snow people.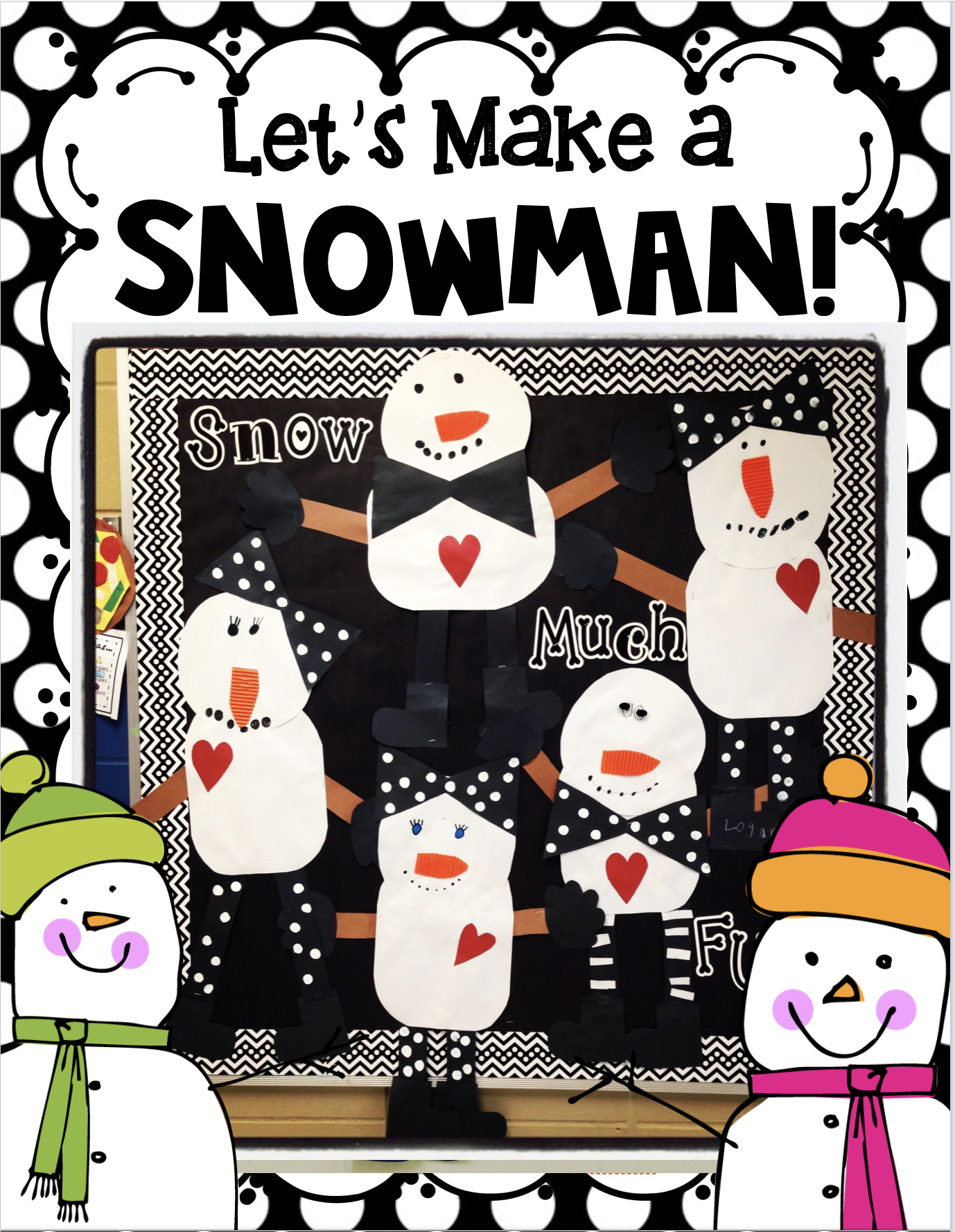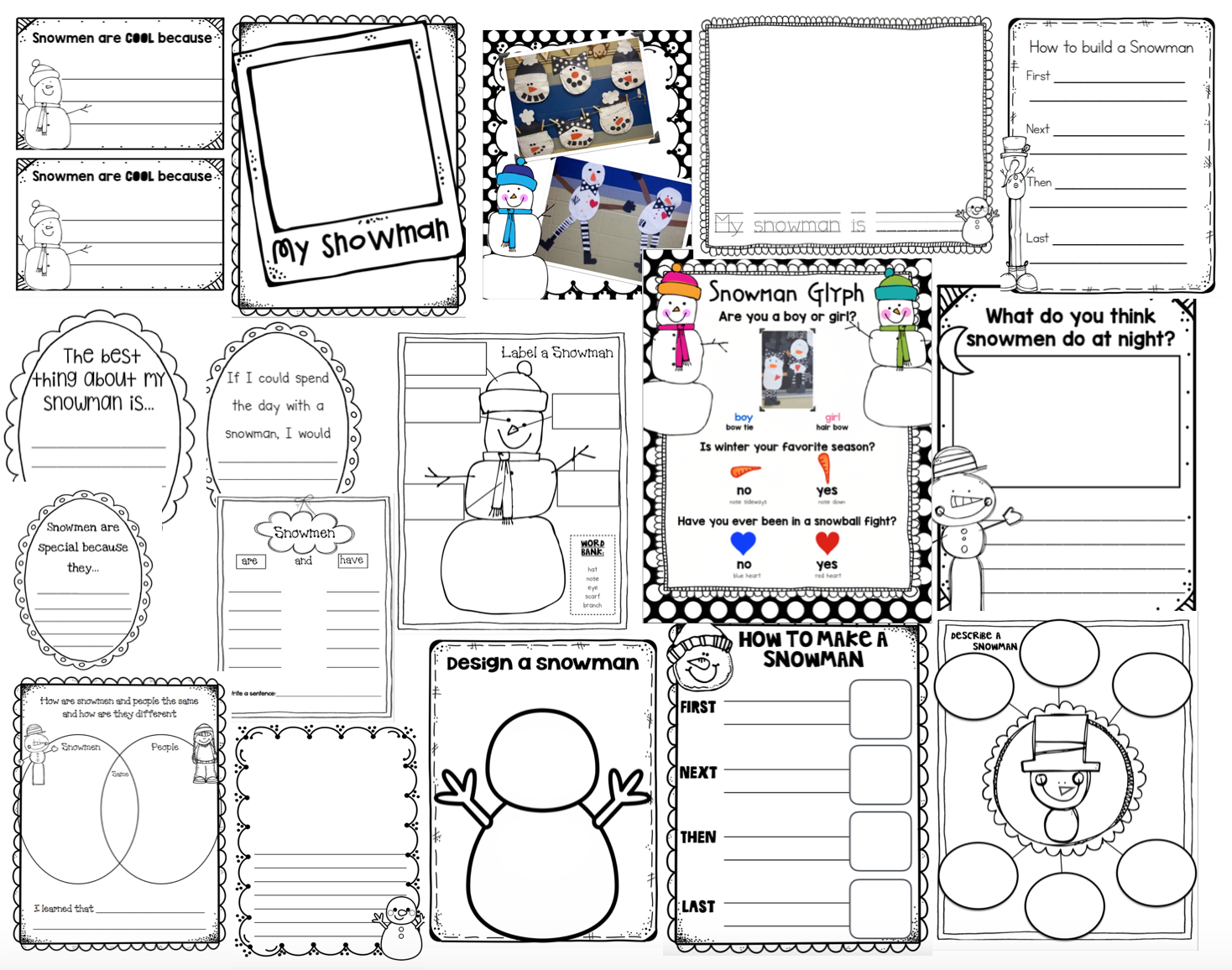 Winter can be a stressful time, you are recovering from Christmas and everything tends to look bare. This is the perfect solution and your kids will love them! It doesn't matter which you choose, it will be a hot. Plus there are writing pages that will help integrate learning and standards into your fun crafts!
I also have a more colorful and simpler option. You can see it in the picture below These are especially good for younger students and for when you don't have a lot of time for crafts.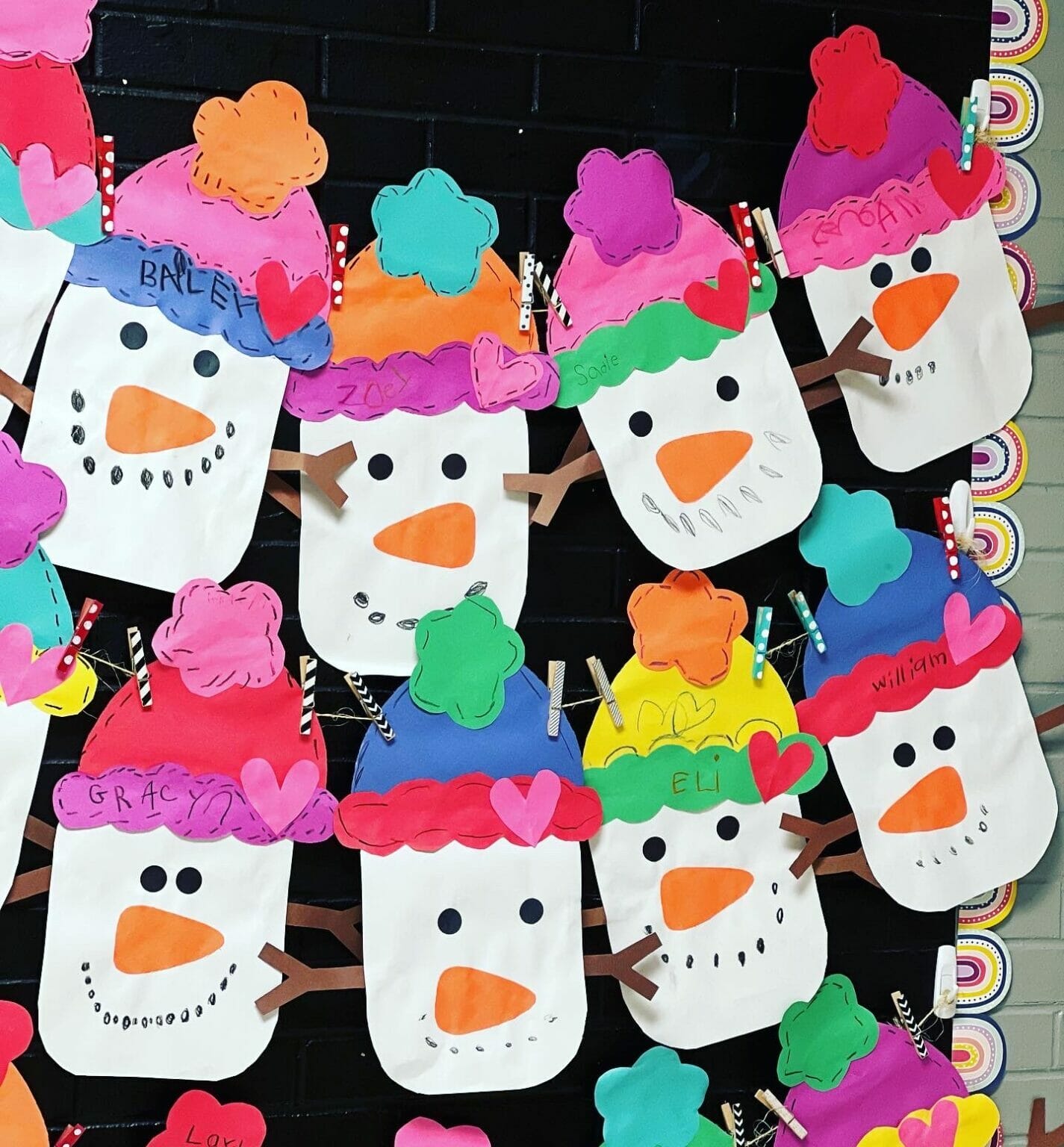 Check the B&W Snowman out:
Check out the Colorful Snowman: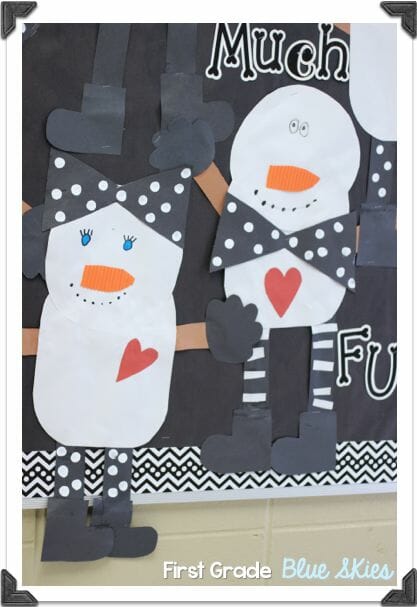 These crafts are perfect for winter and will brighten any hallway or bulletin board. I promise, there will be jealous people when they walk by because these crafts are so cute! For the black and white snowman craft I used a special circle foam brush to make the dots on the bows. You can see an example on Amazon here: