Expository Writing First Grade
Expository Writing First Grade
Expository Writing First Grade: Expository writing is used to explain, describe, give information, or inform.  There is an enormous amount of emphasis on this type of writing across all grades.  I created a pack for Expository Writing specifically for first grade, but it works in my kindergarten classroom and second grade, as well.  There are slides (just like in the Opinion Pack) for your data projector, computer, or to make posters.   I also included monthly themes with lists, frames, and writing pages as a guide.  Feel free to use them all or not if your kids don't need the frames.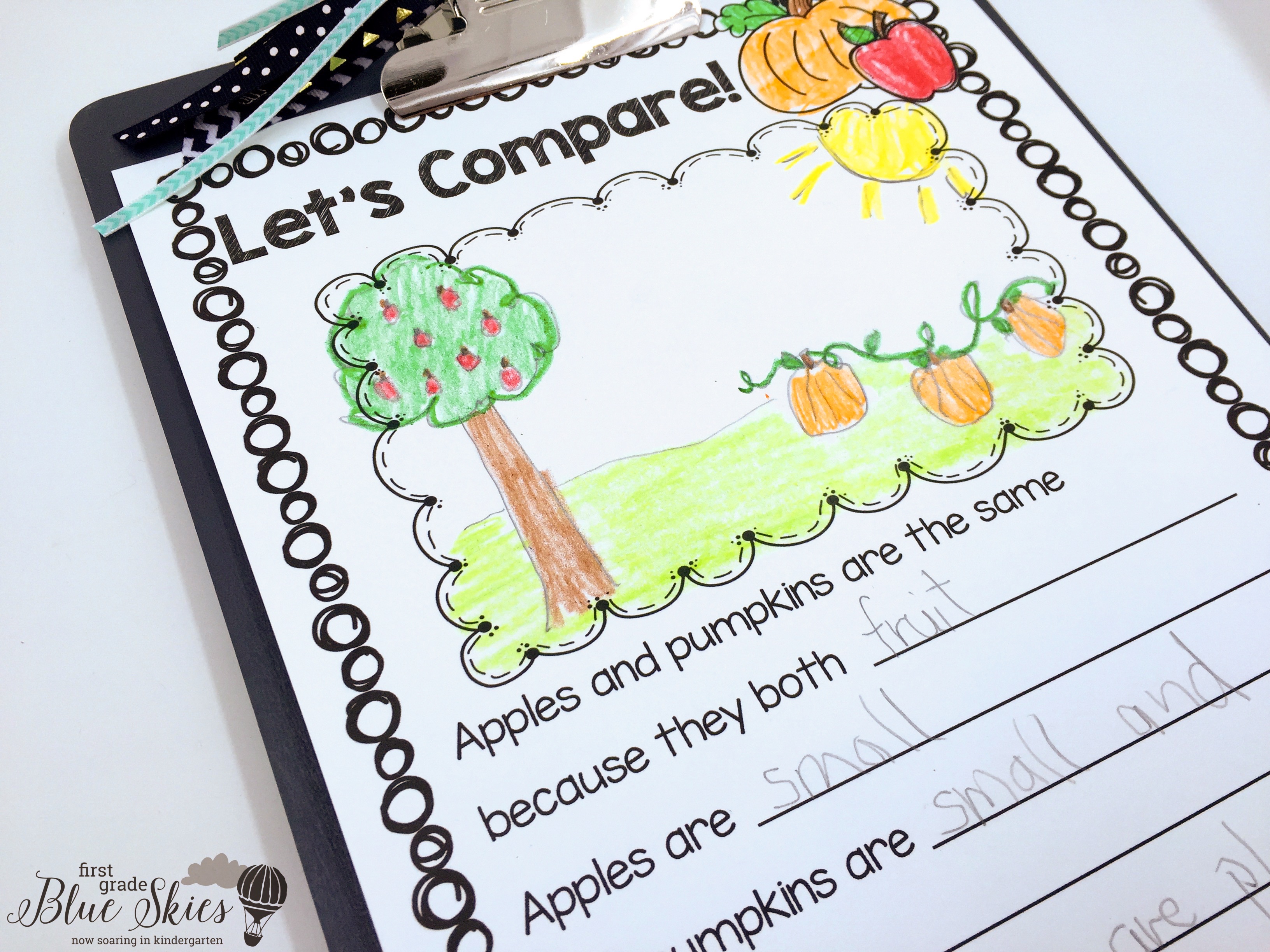 The months include compare and contrast, describing, how to, and informational writing.  Most months begin with a list: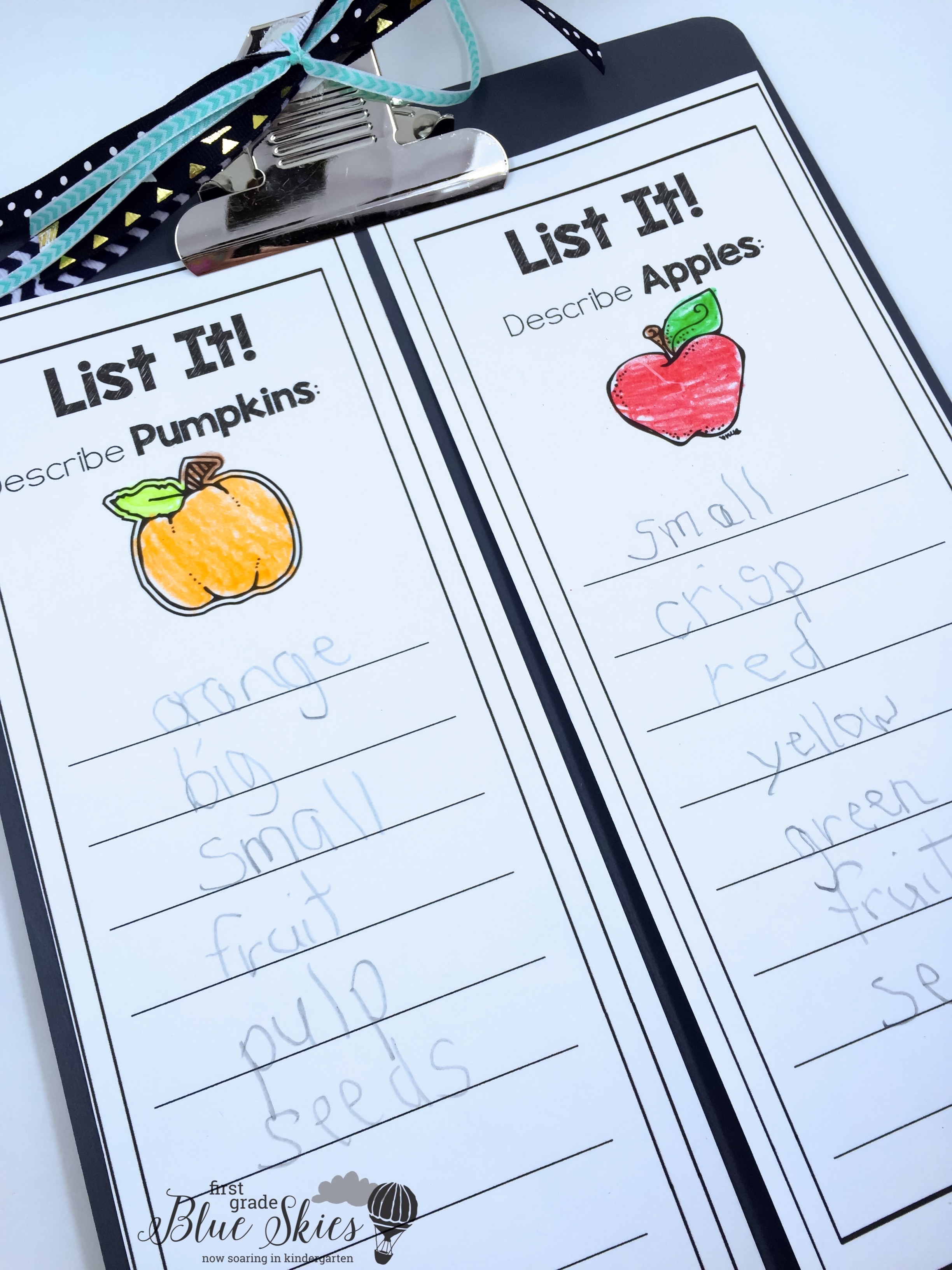 Then some type of graphic organizer:
Next a frame (if needed)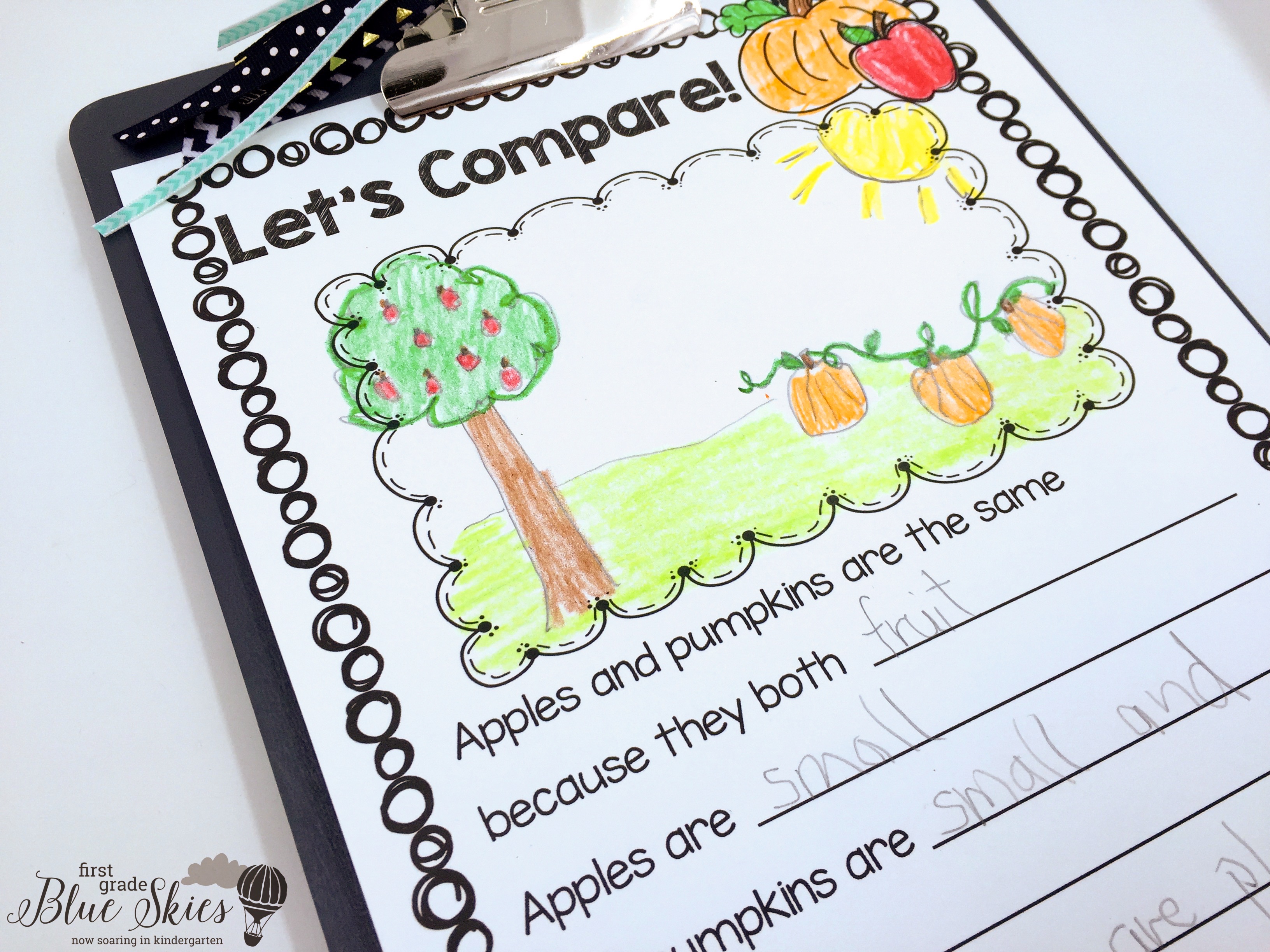 And then a writing page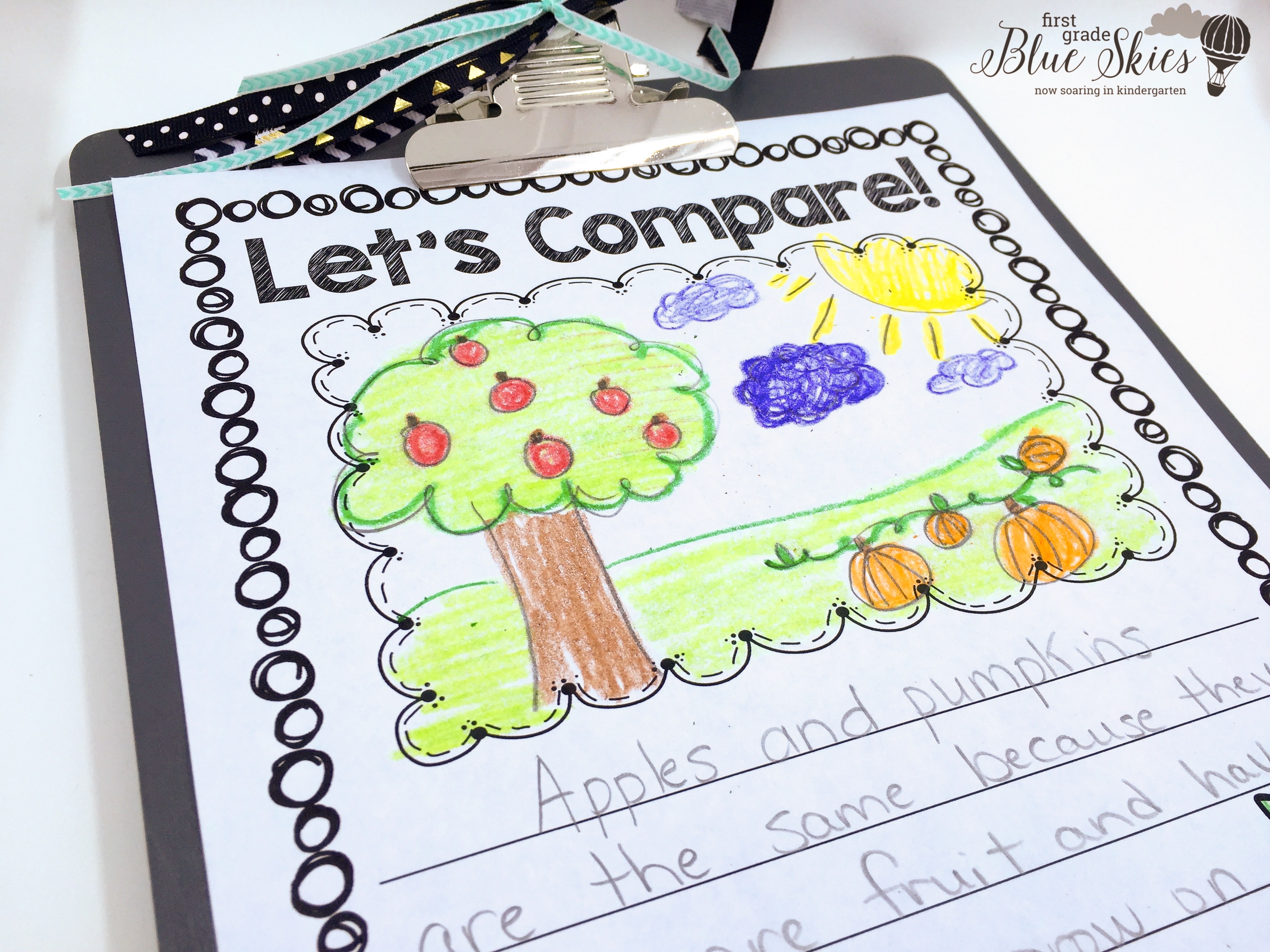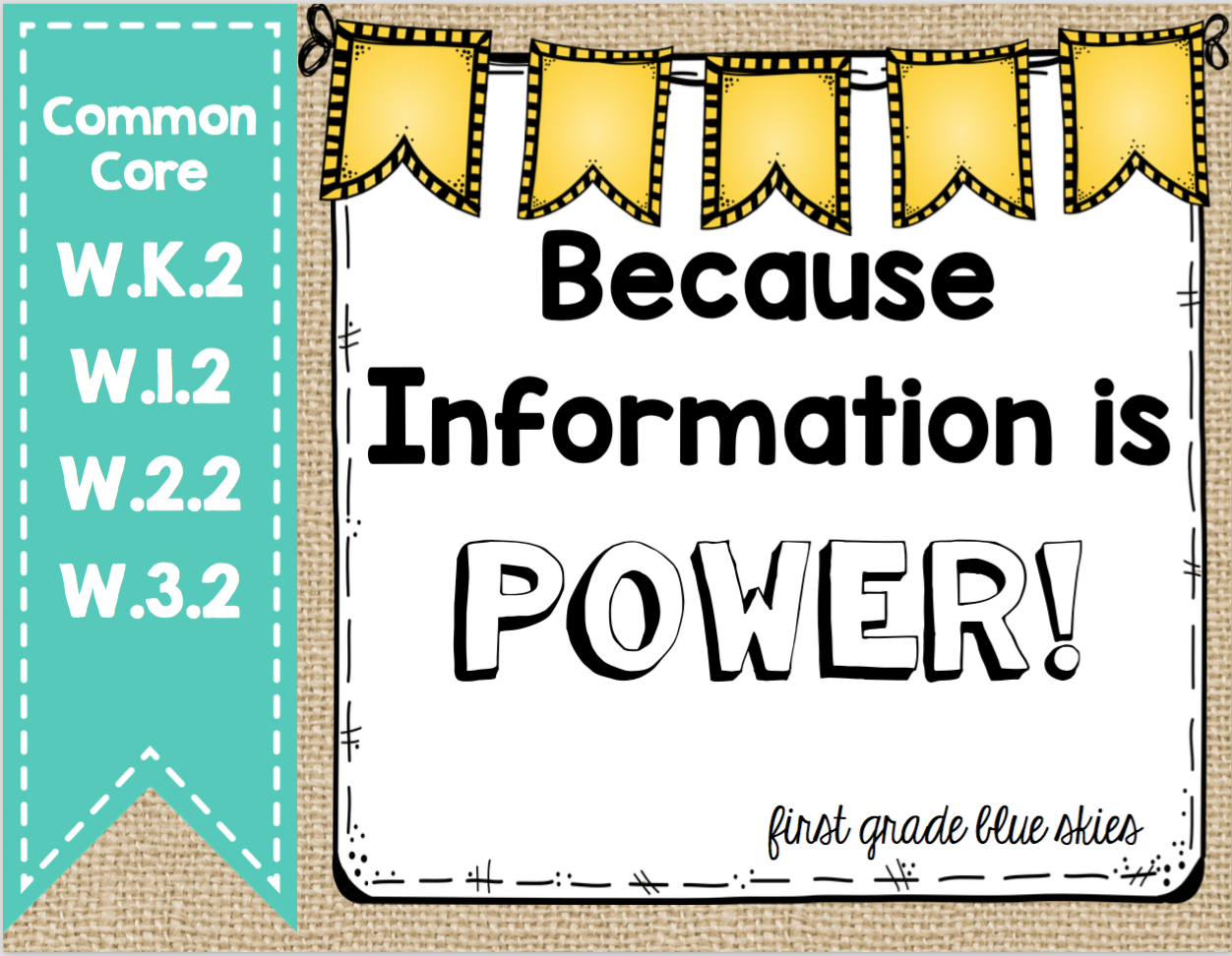 Here's a picture of some of the slides to introduce expository writing: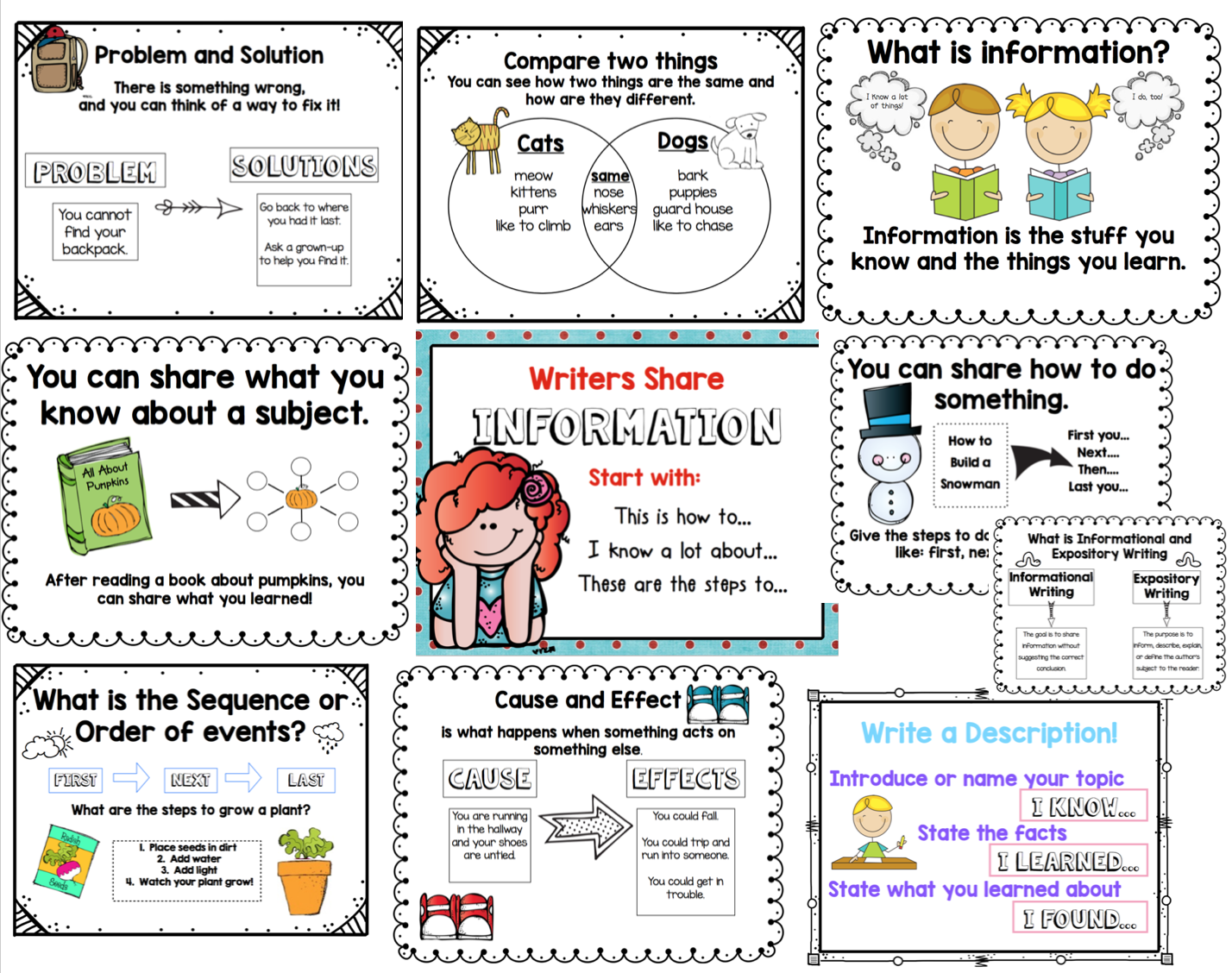 I hope you have a great week!