Alphabet Countdown Ideas
Alphabet Countdown Ideas: Looking for end of the year alphabet countdown ideas?  I have some fun activities to show you!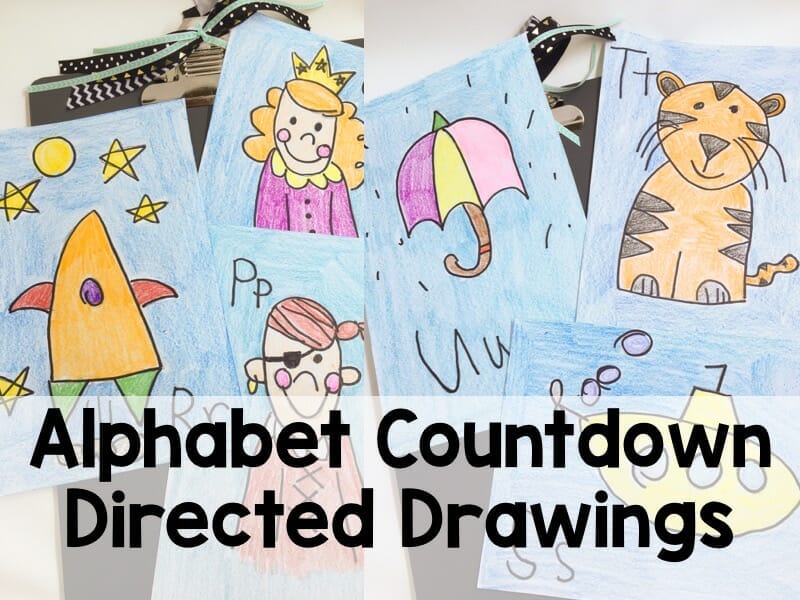 I love the idea of Alphabet Countdowns, really anything that involves thematically teaching and reviewing the alphabet is my jam.  Directed drawings for every letter is an easy and quick activity to include in your alphabet countdown.  You can find the A to Z Directed Drawing Pack on Teachers Pay Teachers.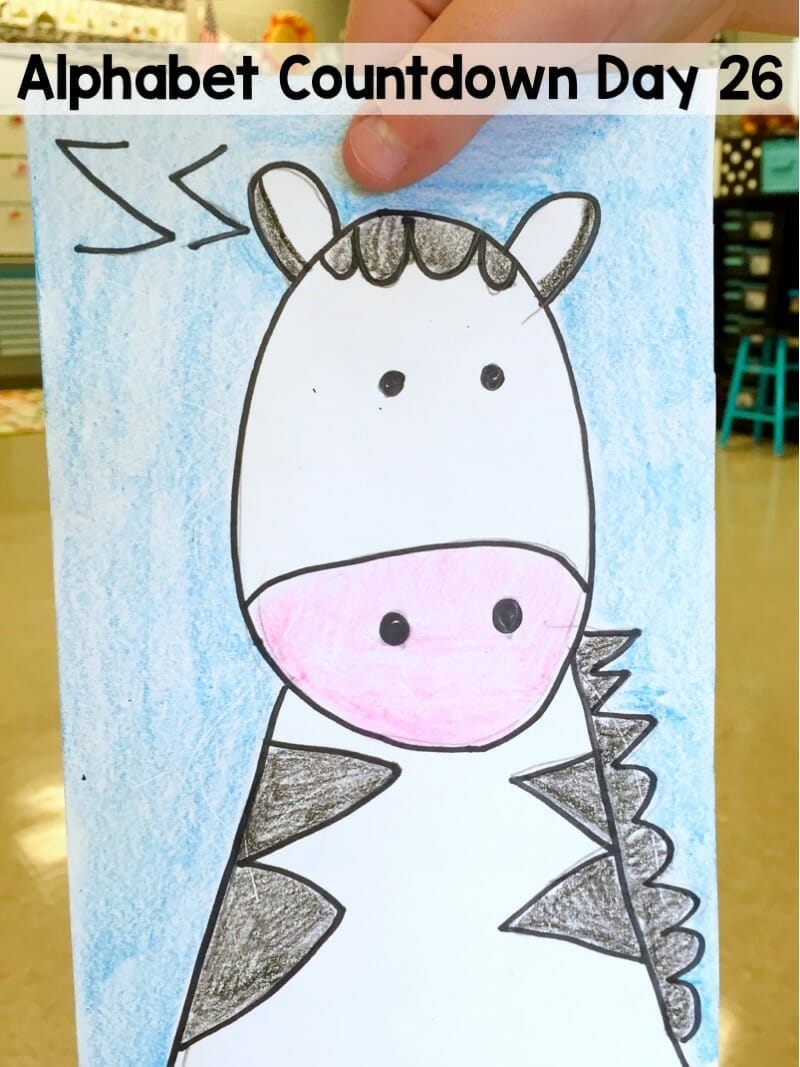 The great thing about directed drawings is that each one is unique…like when someone draws that the alligator is thinking about love and waffles! (see picture below)
Here's a free video for the letter Tt:
Another idea for your countdown is to create daily crafts for each letter.  Initially I used them at the beginning of the year, but during those first 26 days  it can be challenging for your students (and me) to get the crafts completed.  The end of the year is a perfect time to make them instead as part of your Alphabet Countdown! You can find my Letter Crafts on Teachers Pay Teachers.
In addition to these ideas, you can find some other great ideas for your Alphabet Countdown at Simply Kinder.  You can never have too many ideas for teaching the alphabet.
Hope this helps give you some ideas for your Alphabet Countdown!