I say "Let's Make a Penguin!" My students love penguins and crafts. So why not combine the two? This pack provides a ton of activities and at least three crafts.
Ok…I know I have exceeded my daily amount of times I should post…BUT I just listed something new that I am super excited about AND there is a freebie if you go to the
TPT
link and click on
download preview
…you'll get a free copy of the penguin labeling page!  So forgive me, k…pretty please???
Here is a preview of what is included: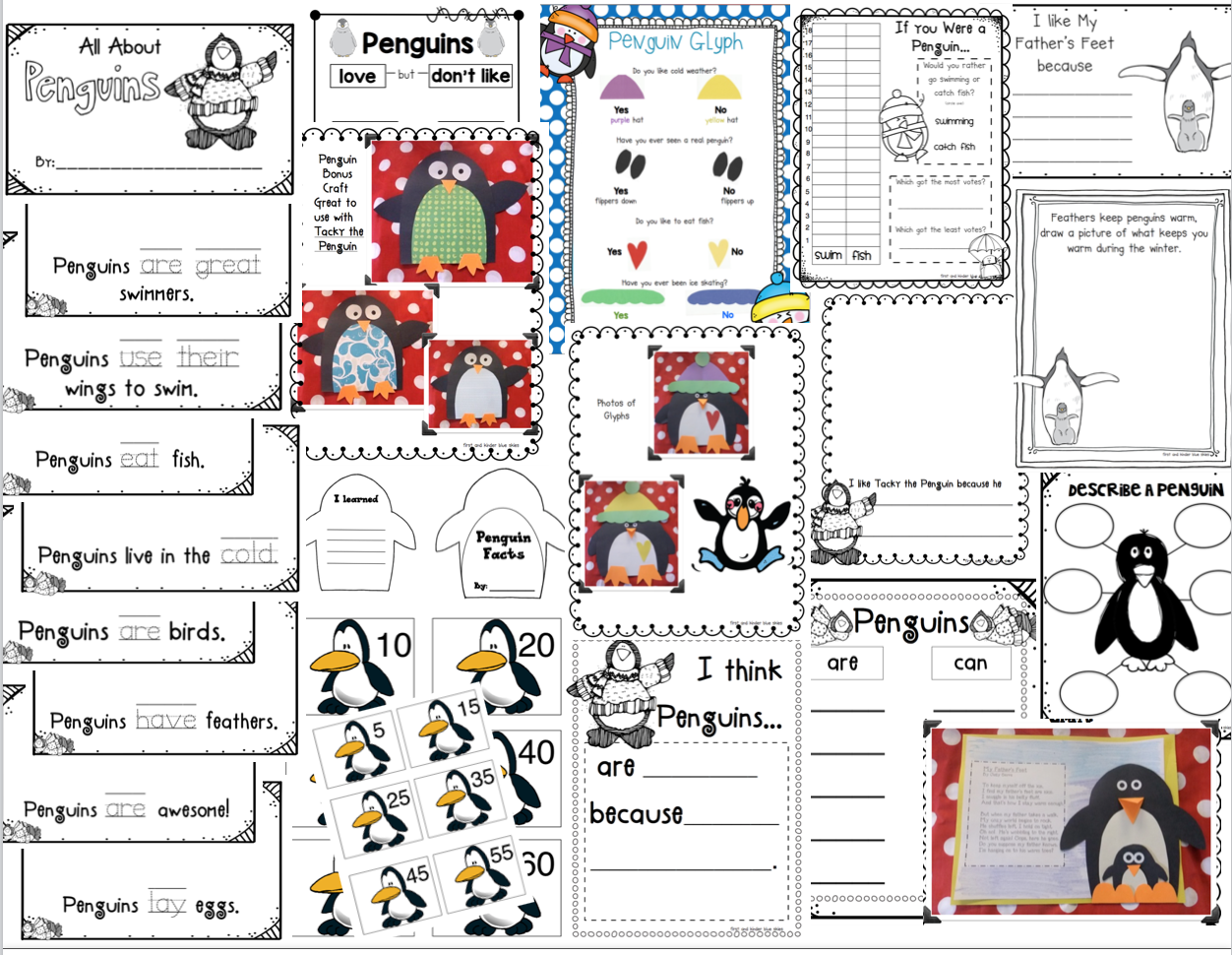 and here is a close up of the glyph:
and more of the art projects:
 I also finished my Label It Winter! Pack…soon to be listed tomorrow night!
Oh, and if you are in the mood for penguins..and I know you are, check out this
INCREDIBLE and GIANT
If you are looking for a fun and engaging craft using just shapes, check out this on my
blog HERE
. It is based around the book,
The Penguin Who Was Cold
, but can be used with any book. The picture below is of the craft.