Bulletin Board and Cursive Alphabet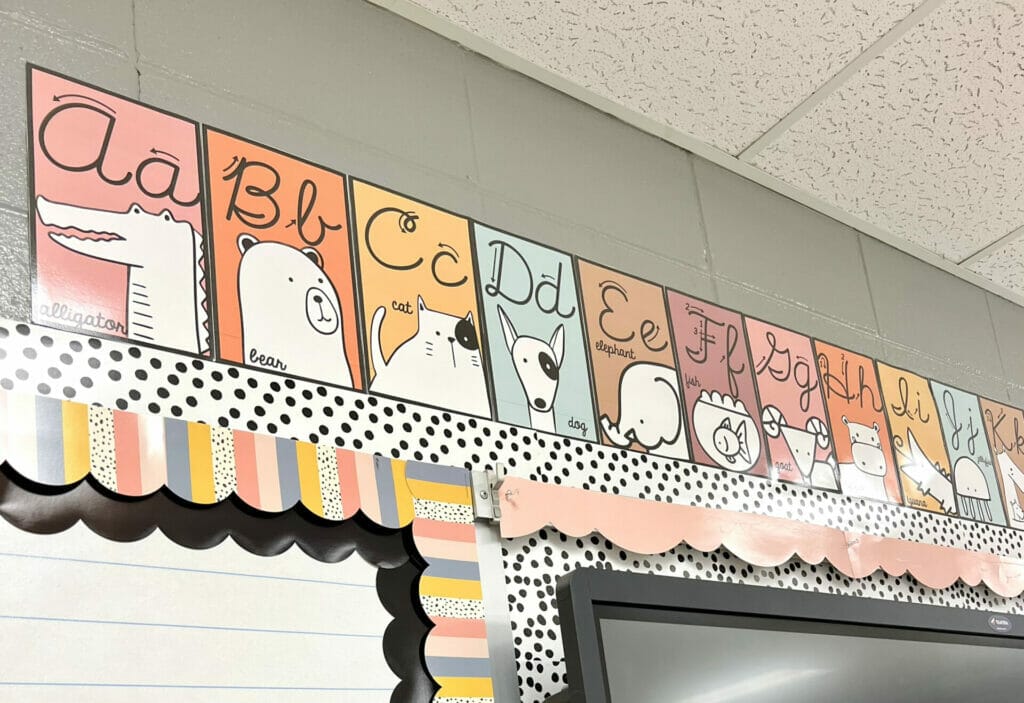 Bulletin Board and Cursive Alphabet are two things I never thought I would be putting together. But here we are! In second grade I plan to still be working on manuscript handwriting with a twist. My kiddos have already had instruction with basic handwriting so I don't know that a class ABC chart is needed in manuscript. Of course, I may eat my words later and add one! I plan on having one on their name tag or at their seat. But for the class ABC posters, I chose to put them in cursive! Why? It's new and exciting to them (and me!) Plus it sort of introduces the topic as they look up at it throughout the day. Find the Cursive alphabet posters HERE on TpT! Looking for other Back to School Ideas on my blog, as well as freebies? Click HERE!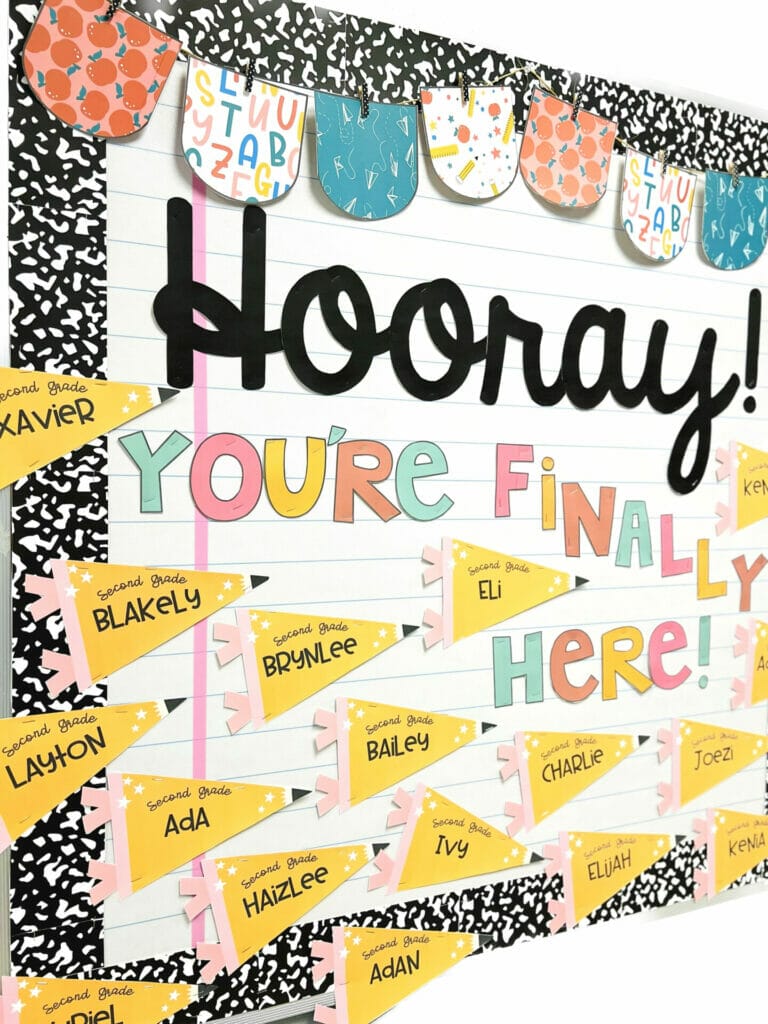 Naturally now that I have moved grade levels, I needed a new Back to School Bulletin Board idea, right? This is the one I have used for the last few years: You Are LOVED on TpT. But change is good and this is y first attempt at creating a FULL set with border and everything provided! You can find my NEW B2S Bulletin Board set HERE on TpT! Use the board set alone or with the books You're Finally Here! 🖤So cute!!
I have my room ALMOST ready…I plan on sharing my reveal next weekend 🤞🏼! I hope you are just as excited to see the finished room as I am!
Quick Links: